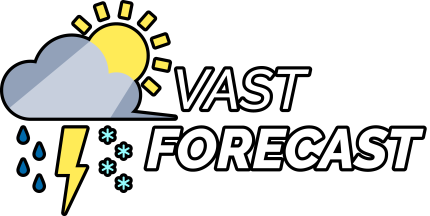 Vast Forecast
Week 52 - Sandspring Barrens
---
Weekly Update #52 - Sandspring Barrens
Happy Vast Forecast anniversary! We've got a rather large update to celebrate. Unfortunately the game still isn't in the most presentable state, but we're excited to move forward and finish tile rework.
Split Sandspring Oasis into two alternate floors. Sandspring Barrens is a western desert with red rocks and hard, dry terrain. Sandspring Oasis, on the other hand, is an exotic beach... or is it? Each of the floor variants have separate enemies, objects, weather, and tiles. The tiles and visuals for each world are finished, but may go through some changes in the coming weeks.
Added a new passive item: Octopus Daube.
Added two new guns: Hard Drive and Fungun.
Added all of the missing Bestiary and Feastiary entries!
Airsoft Gun now has a super unique visual to show that you can't kill enemies.
Sprited Ladybug, Dimensional Kiosk Sign, and Trigger Hand Brake.
Centered Pitstop Pass' sprite.
Touched up and centered Wigged Balloon's sprite.
Resprited palm tree objects and added sand to the bottom of cacti objects.
Resprited the barrel found in Sandspring Barrens.
Resprited some of the rocks to have less shades.
Modified Bait Caster to use orange colors more consistent with the rest of Angler.
Modified some enemy death particles and added death particles for the Flower enemy.
Fixed a bug where you could encounter an infinite loading screen when entering Bogwood Basin.
Fixed issues with Paddleball and teleporting.
Fixed issues with Paddleball bullets from things like Markers and Chaos Cannon,
Fixed a bug where Vacuum Cleaner could suck enemies while they were spawning in a room.
Fixed a rare crash with elite enemies and enemy bullets.