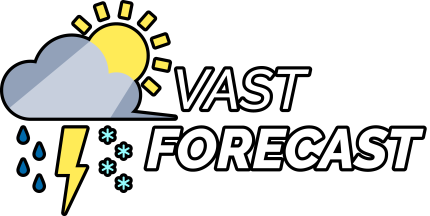 Vast Forecast
Weekly Update #22 - Cracked Cookie
We're back with another weekly update! This time around, I focused on areas of content that needed attention. Consumables and abilities.
Three new consumables: Cracked Cookie, Briefcase, and Escape Rope.
Added nine elites and removed layered elites. Added elite combos. Level 2 elites spawn much later.
The Planetree Pasture A, Sandspring Oasis A, and Chillytop Mountains A themes have been revamped.
Fortune Cookie results are now revealed after using them.
Reworked momentum and most character abilities. All passive abilities except for Backpack have been removed.
Mag Dump can be cancelled early, and allows you to step in a direction after using it.
Go Fish now carries over a small amount of momentum after grappling. The Fishing Rod has a bit more speed.
Go Fish can grab items.
You can now launch yourself in a direction with Pyrotechnics to deal damage to enemies.
Kitchen Knife is slightly slower while visible so it's easier to time shots.
While Angler is grappling and while Alexandra is pouncing, they are considered flying and aren't affected by lakes.
Removed useless keywords from existing on guns.
Reworked wind to feel better.
Changed armor visuals to be part of the health bar.
Added an outline to Sawbuck's slash animation.
Fixed lag with TV remote.