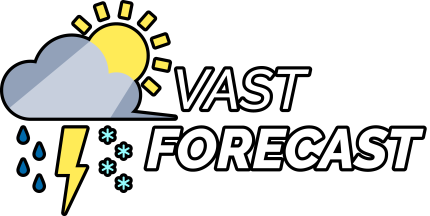 Vast Forecast
Weekly Update #29 - Encouragement
Back for another week. Bringing you a couple more items and some overdue changes.
Two new passive items: Encouragement and Deodorant.
Snorkel now allows you to shoot while in water at the cost of revealing yourself.
Explosive and piercing bullets are no longer an anti-synergy. The explosion happens for everything the bullet hits, but the piercing still causes it to drop in damage for each hit.
The game now remembers consumable supply count. No more losing progress on Briefcase or infinite rerolls from Fuzzy Dice.
Vacuum Cleaner, Track Shoes, and Pyrotechnics' self-blast now disable deathrattles.
Track Shoes does more damage than before and allows you to make small turns without breaking the speed. This is mostly for controller, but it feels great on keyboard as well. Track Shoes grants a bit less speed than before.
Pyrotechnics' self-blast does more damage than before.
Kitchen Knife's jab (the faster attack) does more damage than before.
Both of Cardbine's bullets do more damage than before.
Sandwich, Scythe, Disposable Camera, and Mushroom were given minor unnoticeable sprite changes.
Added a section to the credits that lists supporters of the game. For more information, join our Discord.
Fixed lots of bugs where Frightwatch and Sand Shark could be damaged in their immune states.
Fixed a bug where fortunes weren't seeded as intended, so you'd end up getting similar fortunes very often.
Fixed more reflection bugs, specifically with the Mushroom and Fragile Soul effects.
Fixed a bug where Modeling Clay's item drop would delete itself if the Modeling Clay was dropped as a boss reward.
Fixed a bug where an optimization with Leaky Pipe and Ink wasn't doing what it was supposed to.
Fixed a visual bug where you couldn't see the strings from Fishing Rod, Paddleball, and Spider Rifle with a TV Remote filter on.