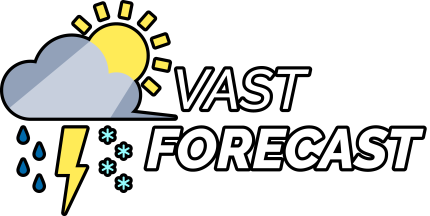 Vast Forecast
Weekly Update #33 - Straw and Rope
This update adds some new content and makes major changes to houses and chests.
NOTE: This update WILL wipe your progress. To recover your progress, go to: "AppData\Local\VF_Restructure" and move everything from that folder into "AppData\Local\Vast_Forecast".

Four new passive items: Maneki-neko, Straw and Rope, Sticks and Shrubbery, and Bricks and Clay.
New new guns: Assault Rifle and Airsoft Gun.
New chest type: trash can. It gives a random amount of Sol from 10-15 It's totally not an excuse to reuse the sprite.
Changed the number of enemies that can appear in rooms from 1-3 to 0-4.
Doors no longer lock you out of rooms.
Guns can no longer be scrapped.
Enemies can drop up to 3 sol instead of 1.
Return pads no longer automatically scrap drops.
All chests have been moved to indoor rooms.
Touched up most tiles. Wall tiles in Planetree, Chillytop, and Bogwood appear larger to better reflect their hitboxes. Sandspring wall tiles connect to each other a lot better.
Simplified generation. All floors generate the same way now. This fixes bugs with Chillytop and weird tiny Sandspring floors.
Resprited Small Sol to look less like Luna.
Resprited Sandwich. Don't worry, it's still a sandwich.
Entering the ending portal plays the credits.
Updated the credits.
Fixed Backpack spawning in walls and indoors.
Changed the informative description of Empty Can to reflect the gun scrap change.
Fixed bugs with Paddleball. It also synergizes with shooting affects like Markers and Scythe, among other things.
Added missing descriptions to Deodorant and Encouragement.
Fixed countless house bugs.
Files
Vast Forecast (Windows)
36 MB