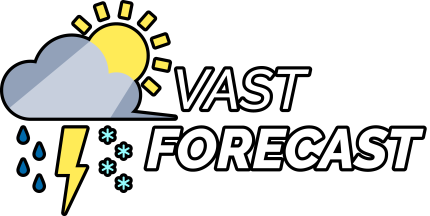 Vast Forecast
Week 40 - Cardboard Crown
---
Weekly Update #40 - Cardboard Crown
Hey everyone! This update contains a lot of awesome stuff! However, the tiles are currently undergoing a rework, so the game looks very bad. Oops! I hope you can deal with it until the tiles are finished.

Added co-op! This update might've been the worst time to add co-op, but hey, at least it exists! You can access it from the menu. Currently, both players must play as the same character, but this will be changed in the future.
Added a new passive item: Cardboard Crown.
Reworked tiles to add tile depth and the ability for water and other liquids to go under walls. This is still a process, so bear with us.
Rock no longer drops and can only be found the alternative way. Increased that chance from 0.5% to 1%.
Added dud bombs. Bombs have a 1% chance to dud. Dud bombs can be picked up and used as a weapon.
Added visual bullet prediction to Pool Cue.
Scrapping passives now gives 10 Sol instead of 5. Empty Can increases this number by 10 Sol instead of 5.
Added an open alpha disclaimer to the main menu.
Added two new weather events: Fog and Rainbow.
Added a loading screen for going in and out of houses.
Added special visuals for Airsoft Gun, so that it's more clear when you cannot kill the enemy. Increased Airsoft Gun's knockback.
Touched up the Sundae sprite.
Renamed Extra Arm to Biceps and changed the cryptic description.
Everything uses a system I implemented called precision movement! Now all player/enemy movement works the same way.
This means tile bounding boxes are more accurate. No more inconsistent tile collision.
Campfires hurt enemies and you properly now.
Cactus objects don't hurt you anymore because they can only spawn on walls.
Xandra Pounce now properly calculates the acceleration change, so horizontal and vertical pounces are just as long as diagonal pounces.