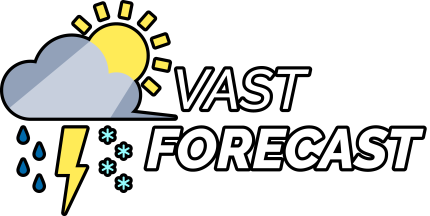 Vast Forecast
Week 8 - Disposable Camera
---
Weekly Update #8 - Disposable Camera
Today marks the end of the second month of weekly updates! This week has a decent amount of new content.

Two new passives: Disposable Camera and Ice Cream.
Two new guns: Spider Rifle and Paw.
Added two new elites.
Sandspring Oasis now has a humidity to help with the theme. Based on the weather, the world will switch between humid and arid. The visuals for this are WIP.
Many changes were made to the item drops. Trash cans are gone, a modified version of scrapping is back (hold e), and passives/guns are more separated. Expect more changes over time to test out how the game feels with different drop conditions.
Track Shoes has been reworked to deal damage while dashing. Stacks increase dash damage instead of speed.
Cardbine now shows you the hand name and value when you get a hand of 5 cards.
Some enemies were given small max HP changes.
Charmed enemies no longer target other charmed enemies, and don't shoot when they have no target.
The command console separates the /skip and /next commands. You can now use the console to skip time.
You can press the up arrow key while the console is open to repeat the last command you typed.
Achievements are visually a little cleaner. They're still WIP, though.
The Bestiary and character select screen is cleaner and animated. This is still WIP, though.
Smoke Mole has no wait time in between each animation, making him significantly faster.
Explosions are bigger. Again.
Elites are visually different. They now have an icon above them and they aren't tinted.
Charmed enemies are visually different. They now have an icon above them and they aren't tinted.
Needle and piercing weapons now synergize.
Honey now spawns 5 charmed enemies instead of 1 when you catch something.
Fragile Soul now spawns you with 20 max HP instead of 1.
Certain enemies have larger leaf particles when they die.
Freezes from Pengun cap at a max of 5 hits at a time.
Fixed a few issues with reloading.