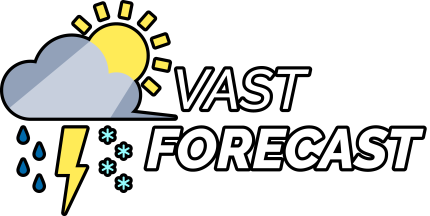 Vast Forecast
Weekly Update #15 - Rock
Camelot's art inches closer to being done, so I added some weapons and stuff in the meantime.
Four new guns: Rock, SMG, Bread Loaf, and Wand.
Added room rewards. Rearranged the chest rooms so there are two Gun Locker rooms and one Toy Chest room. Consumables are exclusive to room rewards. Enemies no longer spawn in chest rooms.
Passive outlines now indicate their level. White, blue, orange/yellow.
Made many changes to how temperature is handled. The blinking on the thermometer happens earlier and is easier to notice. The colored flash effects are easier to notice. Lowered the temperature damage interval from 5 to 3 seconds. Campfires must generate far apart.
Changed the visuals of night time.
Changed new moons to a unique weather event.
Lighter Fluid does less damage.
Leaky Pipe drops hit less often.
Track Shoes does more damage and requires less time to start working.
Needle is now a level 1 (was 2).
Cherry is now a level 2 (was 1) and the HP needed to ghost enemies was increased.
Adrenaline Spike is now a level 2 (was 1).
Mushroom is now a level 3 (was 1).
Updated Cuckoo's description.
Modeling Clay items are now colored like Modeling Clay.
Blaster's bullet is now circular.
Many bullets now have a larger hitbox to accurately reflect their size. Some major examples are Boomerang and Blaster.
Heavily optimized enemies and particles. This should delay any lag on loops. More optimization is planned.
Fixed wind working on indoor enemies while outdoors.
Fixed night time working indoors.