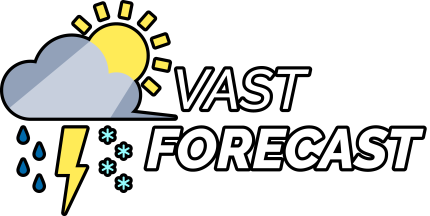 Vast Forecast
Weekly Update #19 - Attachment
This is one of the larger updates we've had recently, but it's pretty scattered.
Four new consumables: Small Sol, Armor, Golden Cookie, and Hand Mirror.
Seven new passive items: Painted Horseshoe, Resourcefulness, Scythe, Pesticide, Contact Lenses, Attachment, Ink.
We've finally decided that every item being stackable limits the design too much. Many items have been changed to only stack a limited number of times, and the seed guarantees that you never get useless items.
You can now navigate the menus with controller.
Hitting escape or B returns to the previous menu.
Added Credits. These only appear on the menu if you've beaten Bogwood Basin at least once.
Added a majority of the entries to the Bestiary. Added a Feastiary. The Bestiary entries must be unlocked, and once unlocked, you can keep track of your individual kills.
Moved the daily button to the main menu.
Added more achievements.
Added a Flawless challenge.
Guns have a low chance to have a keyword.
Gun drops have been changed to be weighted towards the lower level. For instance, on Sandspring, you are much more likely to find a level 2 than a level 3.
Normal chests were changed to guarantee level 1 items, while the rest work like before.
Consumables can't be scrapped anymore.
Empty Can has been changed back to 5 extra Sol per stack.
Camelot has been visually and mechanically touched up, but we're putting him on hiatus so we can make more progress.
Shield now reflects bullets. Paw now deflects bullets.
Added a visual effect to Mushroom.
Added a visual effect to Disposable Camera and changed its hitbox to match.
Fixed a visual bug where Bread Loaf, Pill Bottle, and Cardbine bullet particles would appear too high.
Lowered the particle amount for normal bullets and lasers.
Increased Pumpkin's hitbox size.
Cauldrons don't freak out if you have spectral shots anymore.